Surface: 250²
Location: Budapest, Hungary
Completed by: A+Z Design Studios 
Sitting along the River Danube in Budapest is the Riverloft Apartment Building, recently converted into luxury loft apartments. The building itself was built in 1914 and served many different purposes through its century long history. It first acted as an assembly hall for a gas factory, then a war hospital in World War 2 and finally serving as a warehouse and sweatshop before its transformation into living spaces.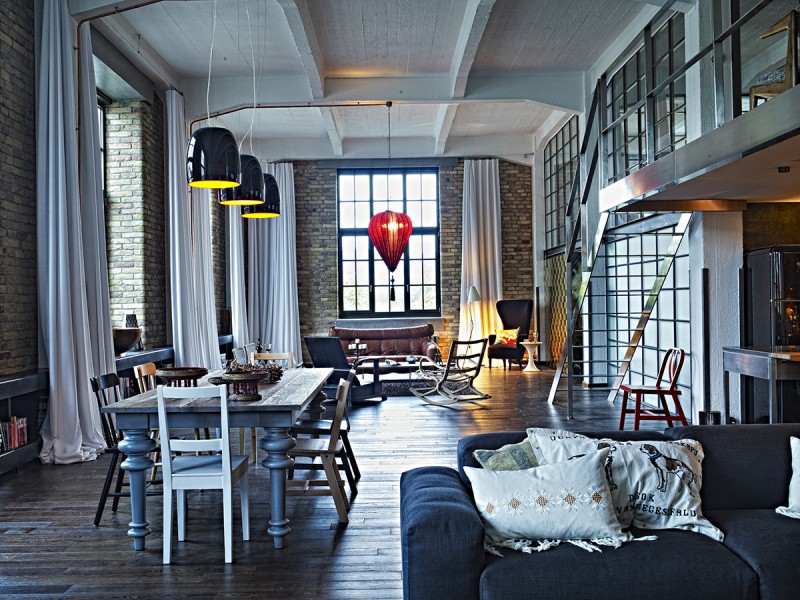 One of the lofts was designed by the designer duo Attila F. Kovács and Zsuzsa Megyesi of A+Z Design Studios. Their aim was to make use of the industrial style spirit whilst converting the loft into 8 separate areas, a large living space, a kitchen-cum-dining space, 3 bedrooms and 3 bathrooms. The idea was to build upon the already existing elements such as the original brick façade and the metal window frames – this helped to dictate the rest of the interior aesthetics. Additional frames and structures that were added, including the staircase, was constructed with extra thin metal – this is used to maintain good light flow and keep the spacious feel in height and depth.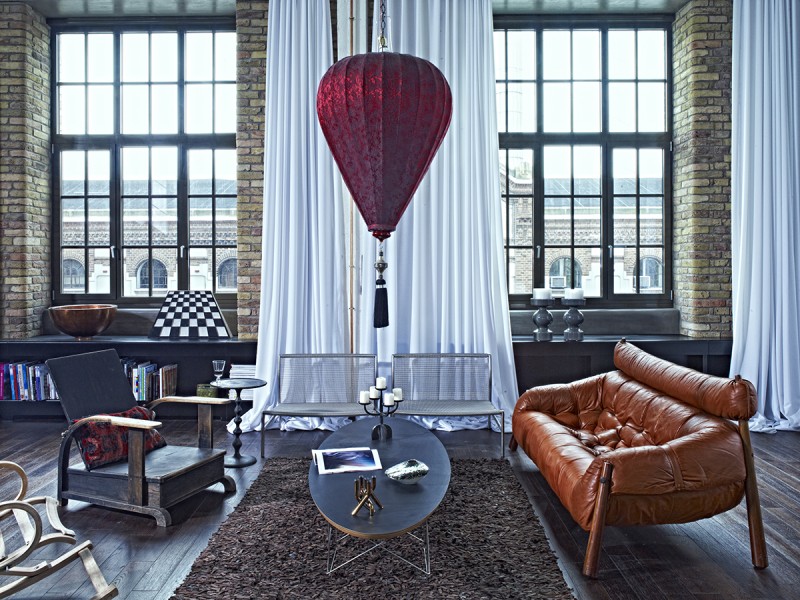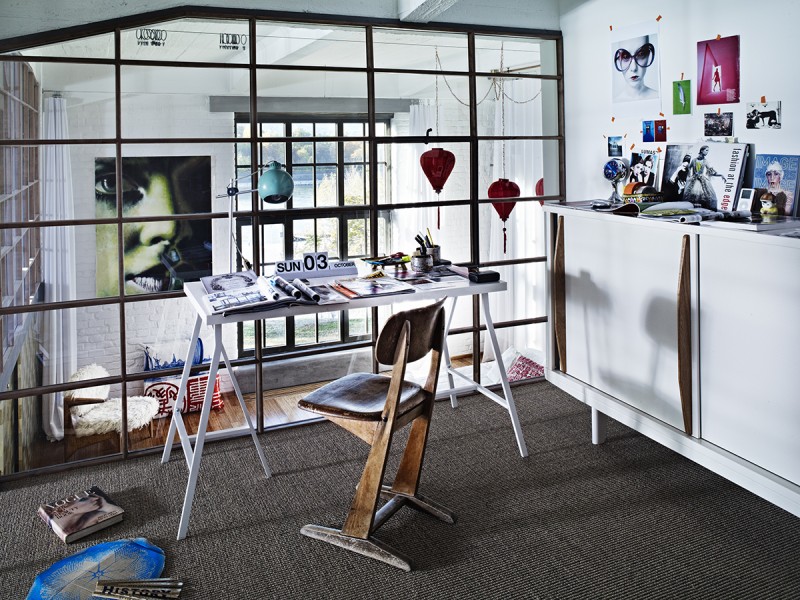 Giving contrast to the light and airy living room, the floor was set with antique ash wood which perfectly gave added dimension to the newly restored brick walls. Similarly, a dramatic overture was added into the kitchen and dining area, punctuated by red furnishing and stainless steel appliances. Dotted throughout the loft, the sophisticated red is repeated by lampion accents.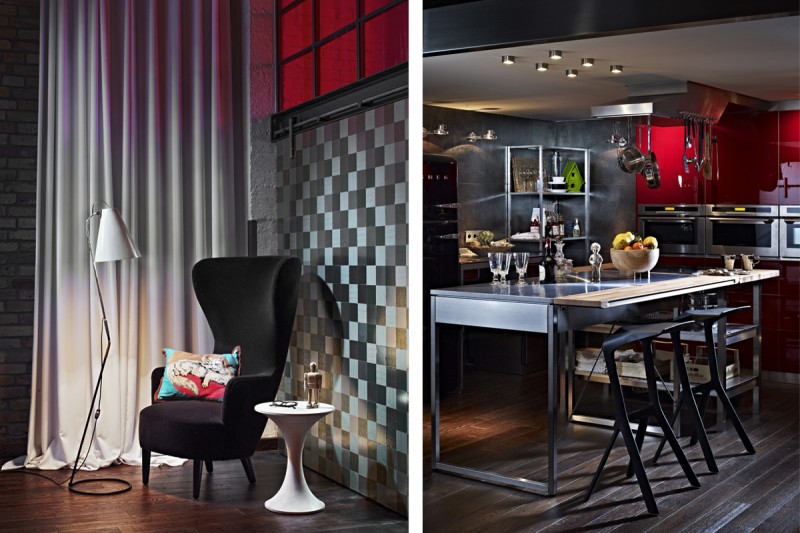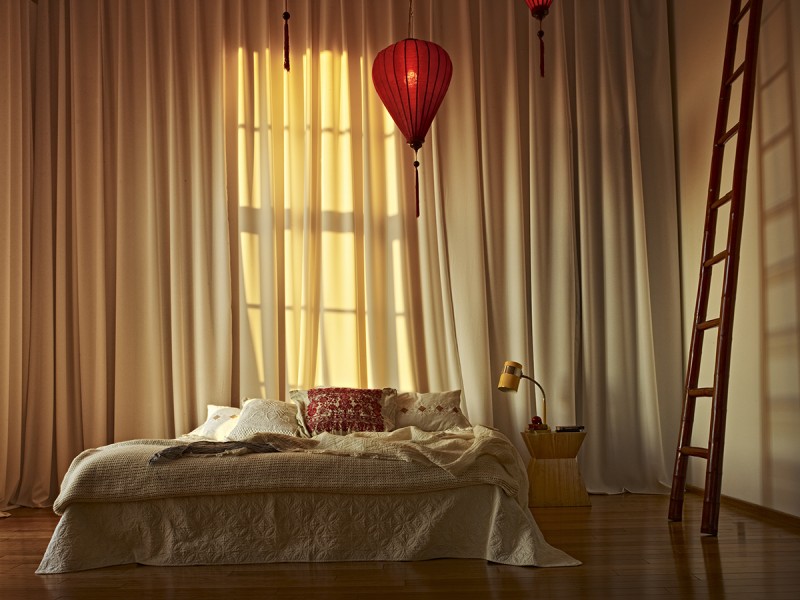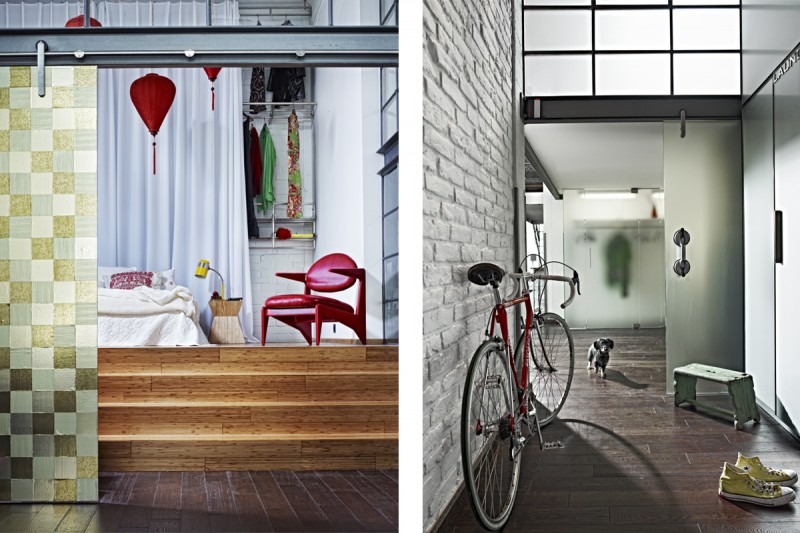 In keeping with the theme of pairing the old with the new, the bathroom floor and walls are lined with beautiful old cement tiles to elegantly complement the sleek black glass walls. The black furnishing makes another appearance in the form of sleek dining room lighting that further adds juxtaposition to the deep lush furnishing.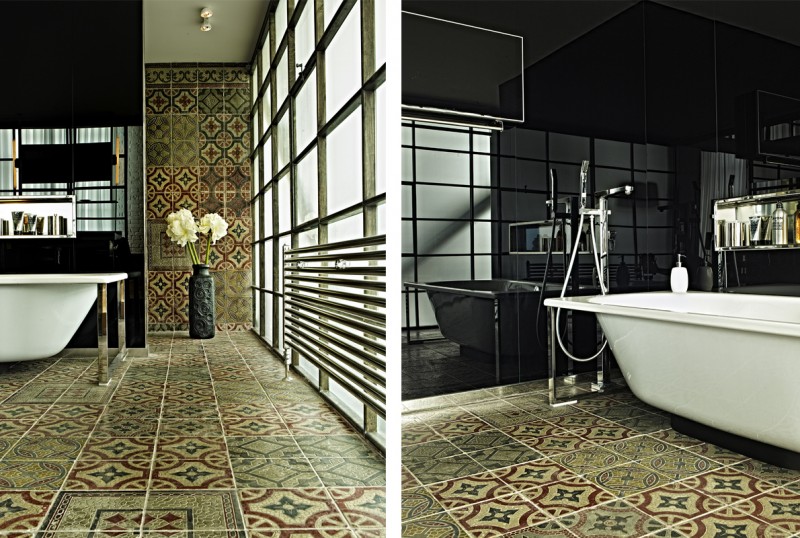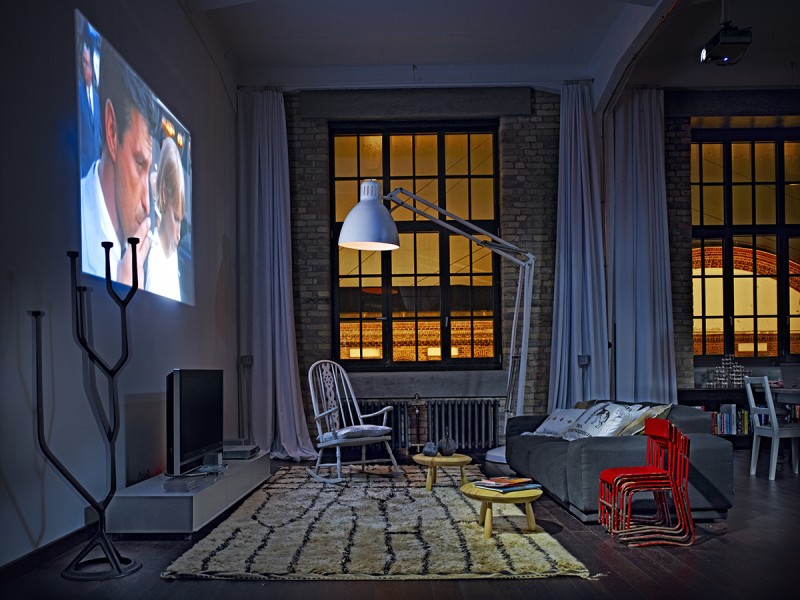 Photography
by:
 Csaba Barbay-Flashback Photography